Our collection copper wedding bands are made with sterling silver and copper, with traditional and handmade methods. 
We manufacture a sterling silver sheet of 1.5 mm and over it we solder a thin sheet of copper of 0.7 mm and with this sheet then we make wedding band.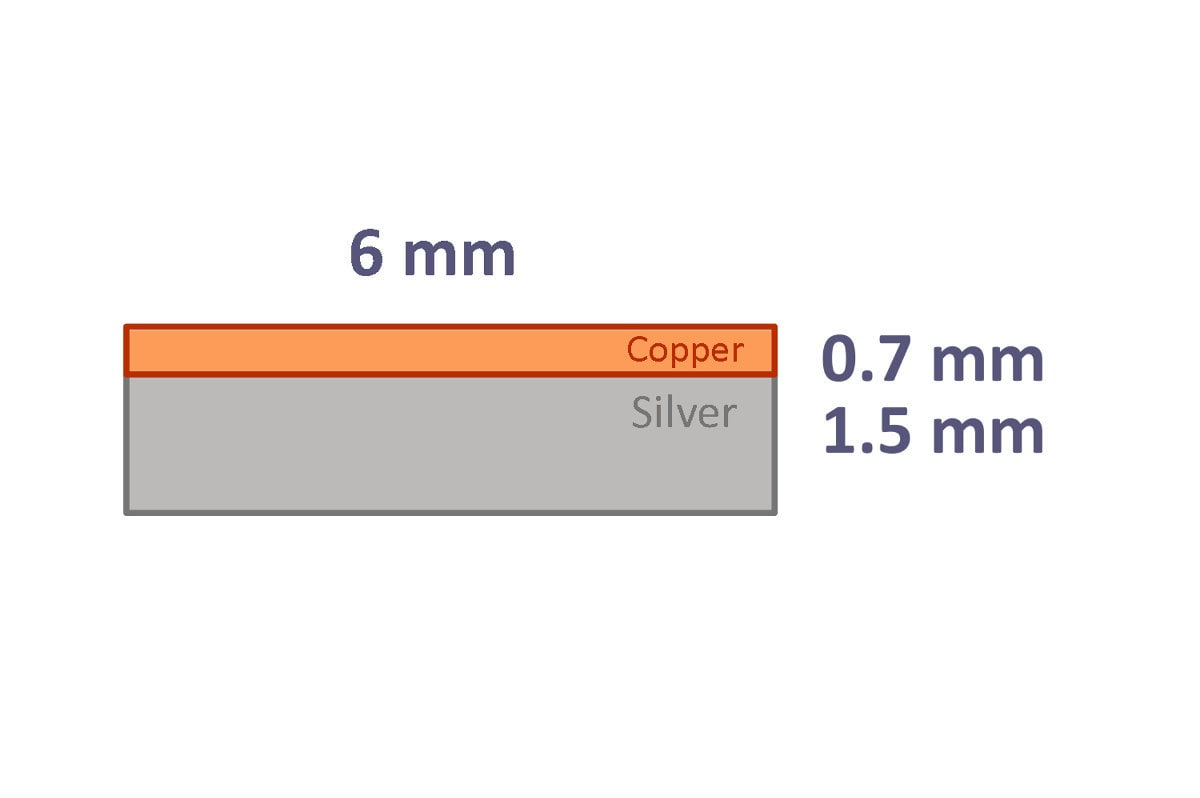 It is important to check that other rings you see have more copper than silver, " they're more cheaper". 
Our rings it has a greater amount of silver than copper.   
They are strong and durable rings. They can also be manufactured in others metals.