NEW: We offer the possibility of engraving inside ring all our range of models of 4 and 6 mm.
 Up to 30 characters inside a standard size ring:
- Latitude Longitude Coordinates. - Roman Numerals. - Messages. - Secret Message. - Names and dates.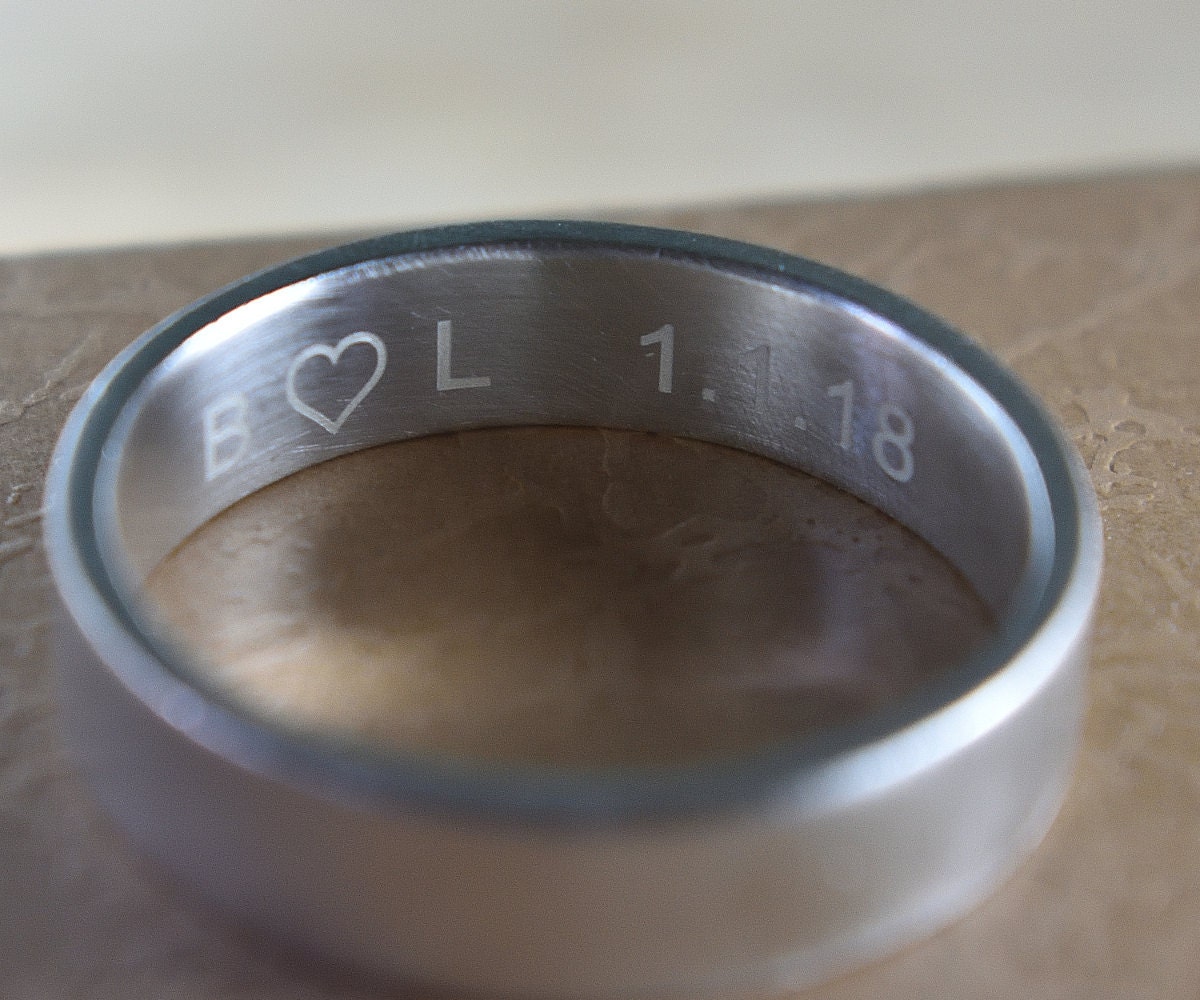 We use the external service of a professional company dedicated exclusively to the engraving of rings.
We hope you will be useful.