These hammered rings have a rustic and minimalist design. Never go out of fashion and you can combine with other models.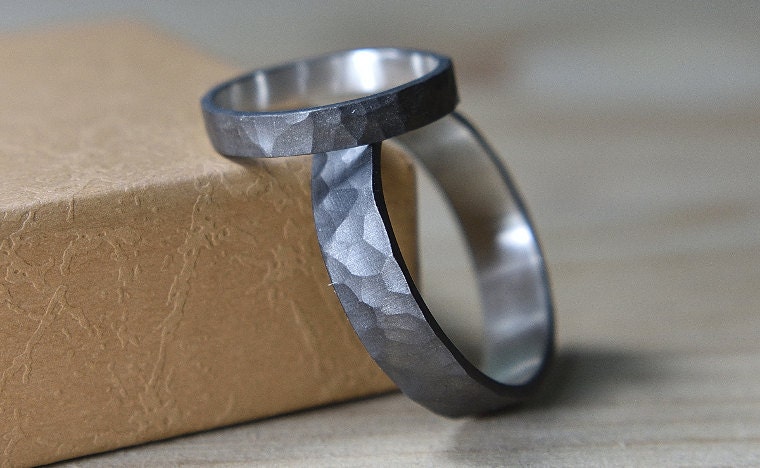 These rustic hammered rings fit your lifestyle. These rings combine with any outfit attire.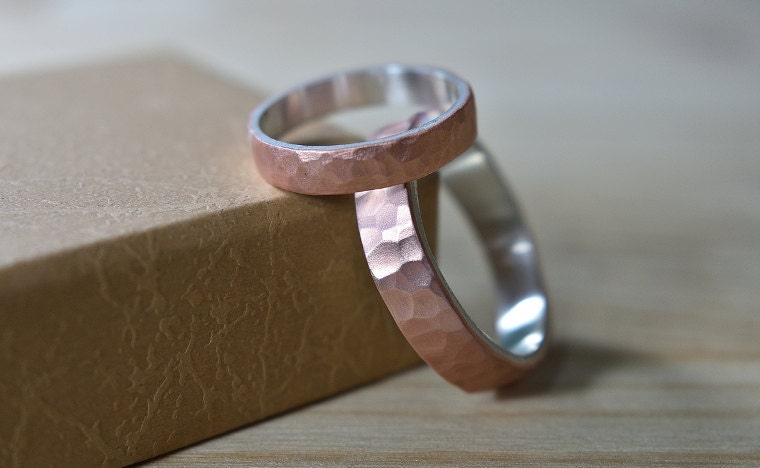 The same model and different finishes (polished, satin, antique, rhodium plated, gold plated) and materials (sterling silver, copper, 9k Gold). In two wide 4 mm and 6 mm.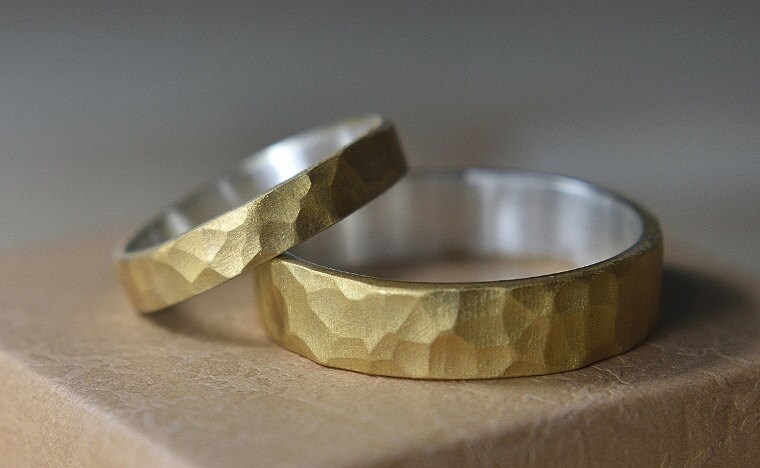 All of these bands can be stamped and most can be personalized with special finishes.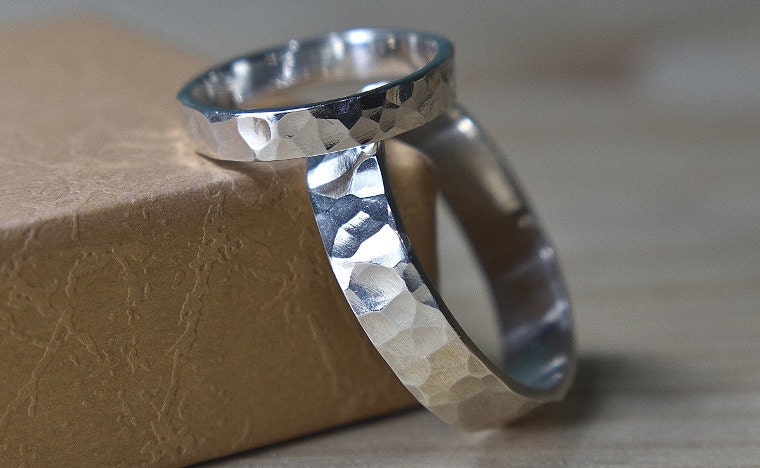 If you need another wide, for example 8 mm. Other material, for example 14K gold or other finish. You can contact and request a custom order.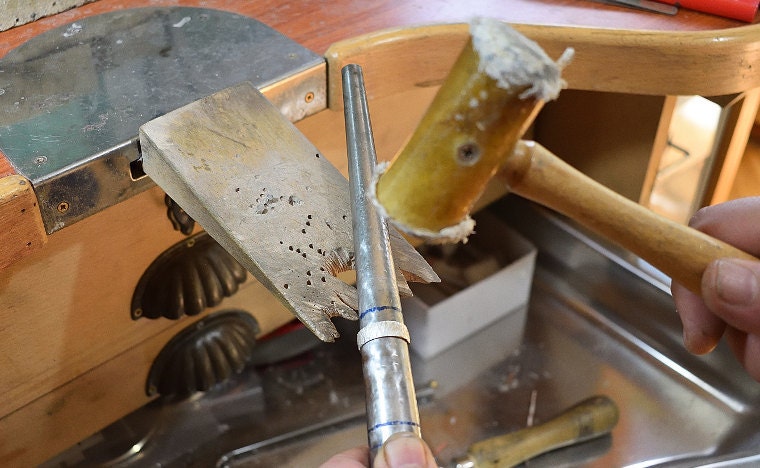 I hope you like my creations. Thank you for your visit.
L.R.Plana